KAIMADE® MILK COOKIE™ MIXES

HAND MIXED IN HAWAI'I

HAWAI'I'S MILK COOKIE
Loved by TORI SPELLING!
"I'VE BEEN USING THESE EVER SINCE THE FIRST FEW WEEKS AFTER HAVING BEAU. I WANTED SOMETHING INNOVATIVE AND HEALTHY! WE LOVE THEM AND DEAN DOES TOO!"-TORI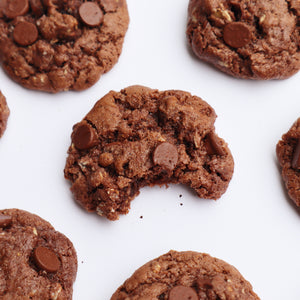 One of a kind!
A much more enjoyable alternative to making milk! We service mama's throughout Hawaii, the U.S. Mainland & Territories, and Canada. We are proud to call ourselves a Women owned, mom-made & operated small business. Every mix is made to order by hand, no factories used!
We are located on Kaua'i, Hawai'i.
We are a military family! Military service members & spouses may contact us for your military discount.
Did you know...
Our cookies work for about every 8 in 10 women! Our cookies are also Pediatrician, OB, and IBCLC recommended!
Our mixes are highly economic for Moms today. Every mix is pre measured for you! No more dried out pre baked cookies. They make at least 48 cookies and lasts for 6-12 months! Now thats worth having freshly baked cookies every time!
TESTIMONIALS
REAL MOMS WITH REAL RESULTS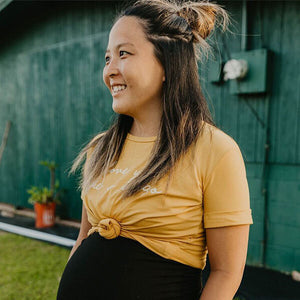 MALLORY
"Once I arrived home I got a lot of rest, stayed hydrated and ate a lot of Kaimade Milk Cookies. I am proud to say my son is 12 days old and we're exclusively breastfeeding thanks to Kaimade Milk Cookies."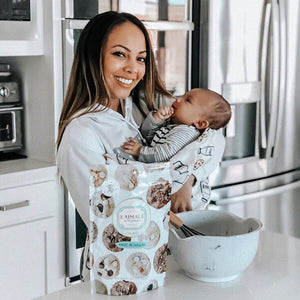 GISSELE
"I baked another batch of @kaimade milk cookies. And you guys!!! I kidd you not!!! That's over a 10 ounce boost!!! And it happened twice for me so I know it's the cookies! They also taste AMAZING!!!"
MILLIE
"I am so glad I got the opportunity to try Kaimade Milk Cookies -Not only are they the easiest cookies to bake but they are ohh soooo delicious you can't really eat just one 😋!"